WELCOME TO DEE VALLEY VETS
Our vets take pride in providing a high standard of friendly, personal service for our clients and their animals.
Situated in the beautiful Dee Valley in North Wales, our practice has three surgeries:- in Llangollen & Corwen, (both in Denbighshire) & Acrefair (Our Wrexham vets). We also have a vets near Oswestry, our St. Martins surgery, Rhyn Park Vets.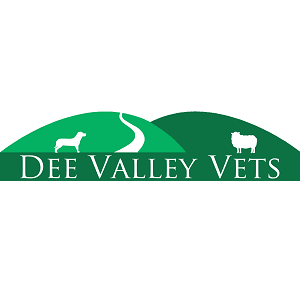 We offer a friendly and efficient service providing good value for money. We have an ongoing intention to provide an excellent service at reasonable prices.
If your pet is sick or injured we will do our best not to rack up unnecessary bills but at the same time sort out the problem efficiently. A 24 hour emergency service is available by phoning the usual number and you will be attended to by your usual vets. Extra charges will of course apply.
We enjoy dealing with all domestic animals - pets, horses, livestock. There are four vets providing a 24 hour emergency service, 365 days a year.
You can follow Dee Valley Vets on Facebook.
For all your veterinary needs, we are here, we care.
Providing a 24 hour emergency service, 365 days a year, so call if you have a problem 01978 860246